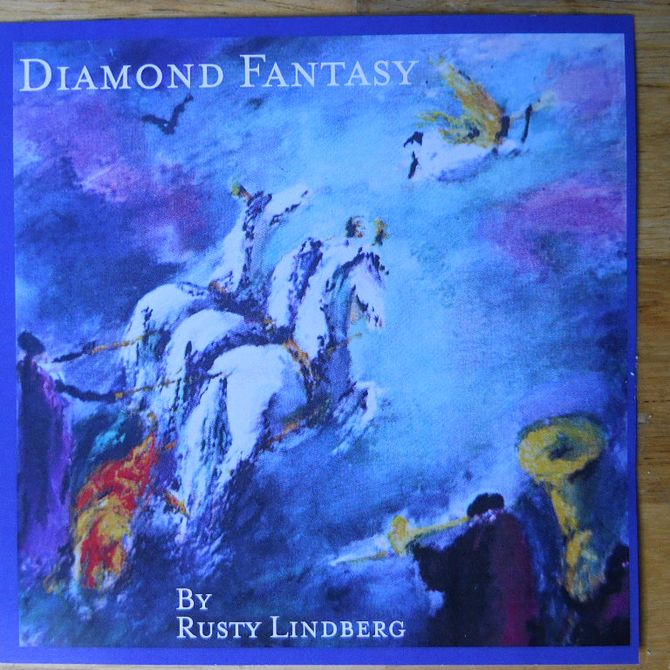 CD Diamond Fantasy
CD Sound Track to the Independent Feature Film
In Search of a Perfect World
1. Inspiricoa
    Anibal Augusta Sardina: 1945 Arr. Rusty Lindberg
2.Weeping Willow
    Scot Joplin 1903 Arr. Rusty Lindberg
3.Fantasia
    Sylvias Loupold Weiss 1742 Arr. Rusty Lindberg
4. Sevilla
    Isaac Albeniz From Suite Espanola 1912 Arr. Rusty Lindberg
5. Recuardos de la Alhambra
    Francisco Tarraga 1892 Arr. Rusty Lindberg
6. Capricio Arabe
    Francisco Tarraga 1892 Arr. Rusty Lindberg
7. Suite Castellana Fandaguillo

    Fredrico Moreno- Torroba 1924 Arr. Andres Segovia Performed By Rusty Lindberg
8. Suite Castellana Arada
    Fredrico Moreno-Torroba 1924 Performed by Rusty Lindberg
9. Suite Castellana Danza
    Fredrico Moreno- Torroba 1924 Performed by Rusty Lindberg
10. Fandangos de Dos Generations/Mallaguena
    Traditional Performed by Rusty Lindberg
$10 free shipping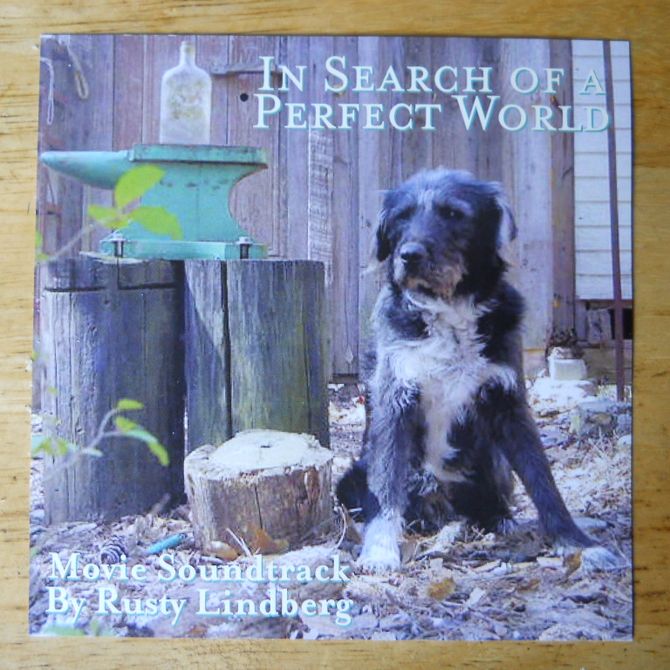 CD Sound Track For the Movie " In Search of a Perfect World"
The sound track to the movie " In Search of a Perfect World" was writen or arranged by Rusty Lindberg The movie screen play and book are also Rusty's handy work. The Movie starts with the hanging of Martin Posey in down town Edgfield South Carolina in 1850,and follows the empty whiskey bottle form Posey's last drink from 1850 to 2012 showing that a piece of trash can change the coarse of history.

Hidden within the the tales of tribulation and torment which was the fuel that formed America, a  small but critical tale,of the location of the " Perfect World"  can be found at the location of the Sacret Harp which is accesalble to those who wish to live in The Perfect World". A tale of the formation of the American and particularly the Souhern Culture. The CD is performed by Rusty Lindberg who is a classical guitarist and is also familiar with early American music. Rusty performs the 12 track 43 minute CD on four vitage style guitars dating from the 1850's to the 1940's.
Tracks are:
1.Carolina Creek The Awakening
2.Carolina Creek The Gathering
3.Carolina Creek The Run
4.Jesus on the Mainline                     
5.The Entertainer    
6.Vigilante Man        
7.Lost Dog Blues            
8.Tribute to a Friend              
9. Weeping Willow              
10. April Showers            
11. Swipesy Cake Walk                
12.Breeze From Alabama                
13. Coming In On a Wing and a Prayer                
14.Fantasy              
15. O Glory
16.Ol' Man River
Price $10 free shipping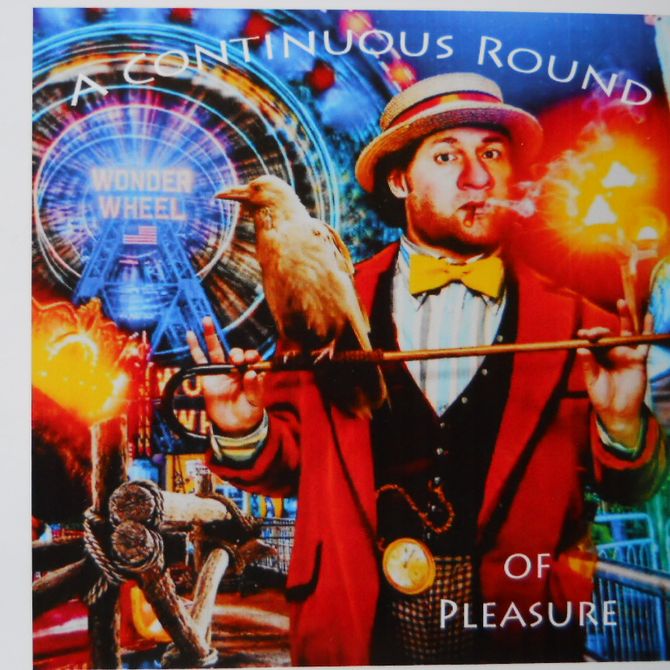 CD For The Live Medicine Show
CD "A Continuous Round of Pleasure"
This CD is the music for the live show which follows the film and continues
the story.
 Track 1. The Entertainer..................Scot Joplin 1902
       2. Battle Cry of Freedom............George Root  1862
       3. Beans...........................Beans Hambone El Morrow 1933
       4. Hi-Ho Everybody Hi-Ho............Harry Woods 1929
       5. Side By Side.....................Harry Woods 1927

       6. It's Only a Paper Moon..........Harold Arlen 1927
       7. Bald Headed End of a Broom......Walter Smith 1927
       8. Bake That Chicken Pie...........Uncle Dave Macon 1927
       9. Living In The Sun Light.........Maurice Chevalier 1930
       10.Blue Bird of Happiness..........Sandor Harmati 1934
$10 free shipping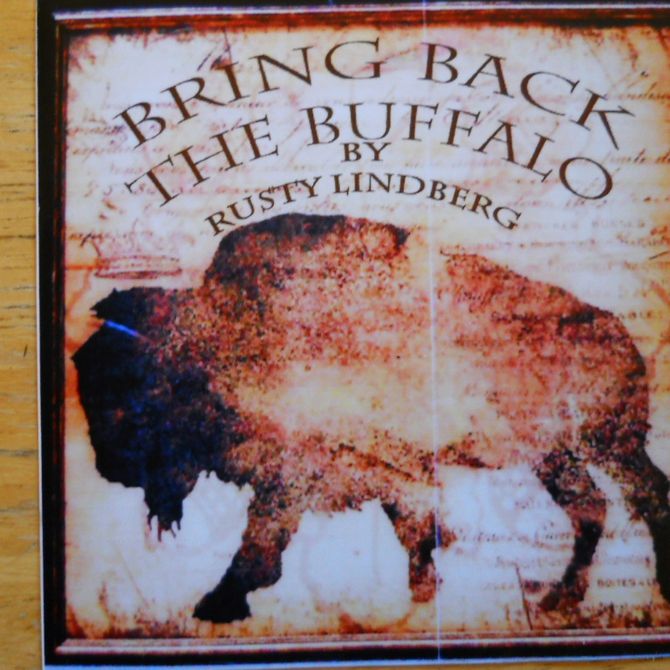 CD Bring Back the Buffalo
CD " Bring Back the Buffalo " Songs and Music from and era that is vanishing from the American Culture that is more than worthy of preservation. And is also featured in the live show Bring Back the Buffalo. Recorded by Rusty Lindberg on vocals guitar, ukulele, banjo and percusion. 2014
Trk. 1. Under the Moon (Yoo-oo-oo-oo)
        2. You Oughta be in Pictures.
       3. When the Red Red Robin Comes Bob Bob Bobin Along
       4. When Your Smiling
       5. Never Never Land
       6. Beautiful Dreamer
       7. Dawning
       8. I'm an Old Cowhand (From the Rio Grande)
       9. That'll Newer Happen to Me No More
      10. Church Street Blues
      11. Polly Wally Doodle
      12. Corn Shuckin Time
$10 Free Shipping